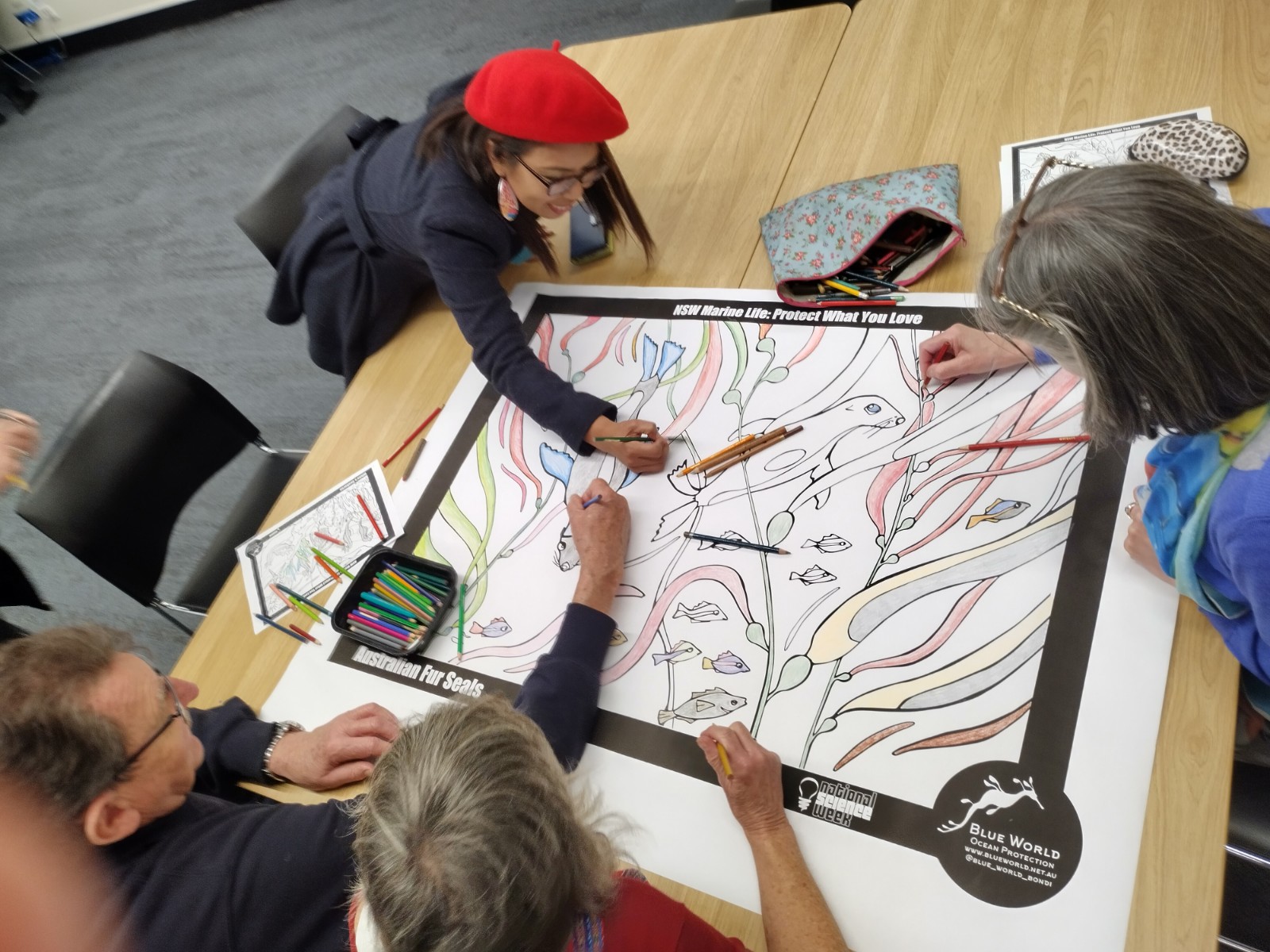 A virtual dive and mammoth community colouring project
Did you know that Sydney Harbour has more than 700 species of fish? Or that male sea horses have pouches? In Science Week 2022, we learnt about Sydney's coastal waters, and the need for ocean protection as we worked on our mammoth community colouring project. Our rocky reefs and kelp forests are home to amazing marine life, such as gloomy octopus, who keep shell collections; and the giant cuttlefish who roam our coast. The biggest in the world!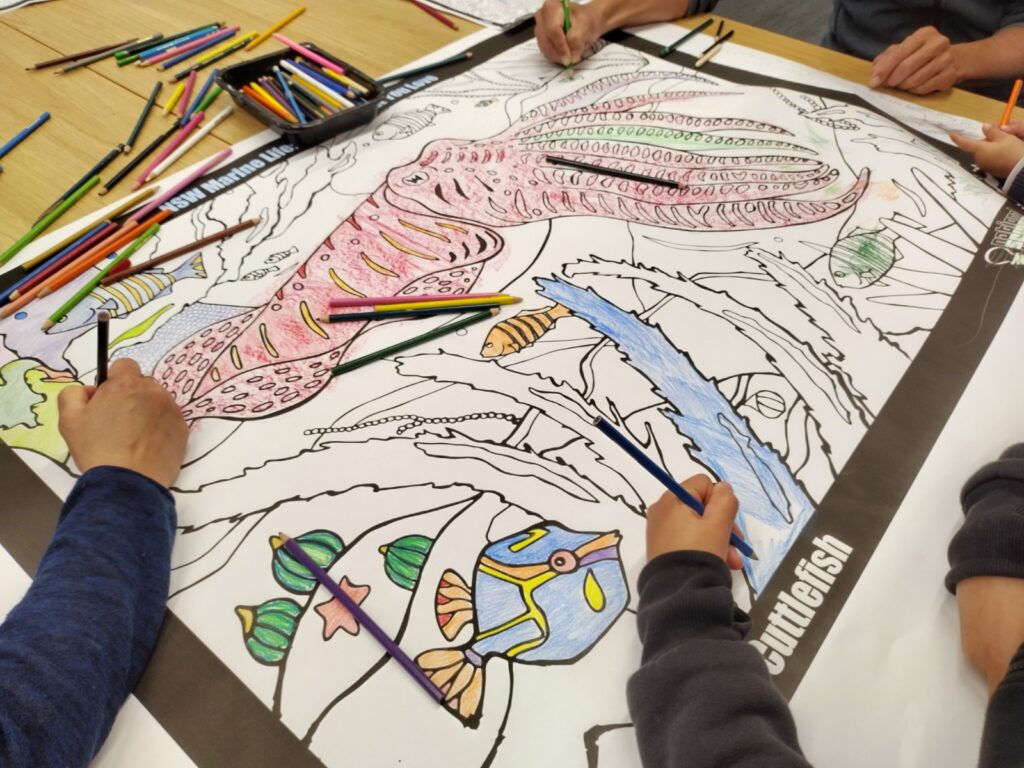 This project was designed by artist Merran Hughes, in partnership with marine scientist Zuhairah Dindar of UNSW. Merran has created the colouring sheets, characterizing local marine species.
Zuhairah has cut together dive footage which is used as data for UNSW marine science research. The video was created on the sea country of Gamay. We thank Clayton Mead, Madelaine Langley and Derrick Cruz for obtaining this footage, and Adriana Verges for sharing it. The video shown was compiled by Zuhairah Dindar.
Blue World loves to run workshops and events for adults and families, on ocean literacy. Please get in touch if you'd like to throw around ideas on how we might work together.
Comments from Workshop Participants
Loved Blue World and colouring-in for families. Please hold more events

Would it be weird if I came tomorrow?

Colour and Sip! What a concept. A chill after-work session!

It was amazing and I would love to do more colouring like this again.

Loved the Waverley Library marine science education session. Loved chatting all things ocean

Great workshop! Got to get more exposure of this event and our marine life. Learn more about it.

Loved this event. Loved the colouring. We'd come to more.

Love the colouring! There is great variety and freedom. Great way to learn in a relaxed environment
Many thanks to marine scientist, Zuhairah Dindar and UNSW for their support and work on the 2022 Science Week project. Many thanks to the team at Waverely Library for hosting us. Many thanks to Inspiring NSW for funding our project.