Inaugural Valerie Taylor Ocean Protection Prize Finalists
17 July 2022
Congratulations to the following applicants shortlisted for the 2022 prize.
The quality of the applications made the judging very difficult and we congratulate the finalists on their excellent project applications.
David Booth, Joseph DiBattista, Yamila Gurovich & Jennifer Mather, Jason Iggledon, Miriam Lieberman, Eric Lobbecke, Sarah-Jo Lobwein, Catalina Musrri, Madelaine Langley, Amanda Pettersen, Jennifer Turpin, Tom Wilson.
Blue World at the 2022 Ocean Lovers Festival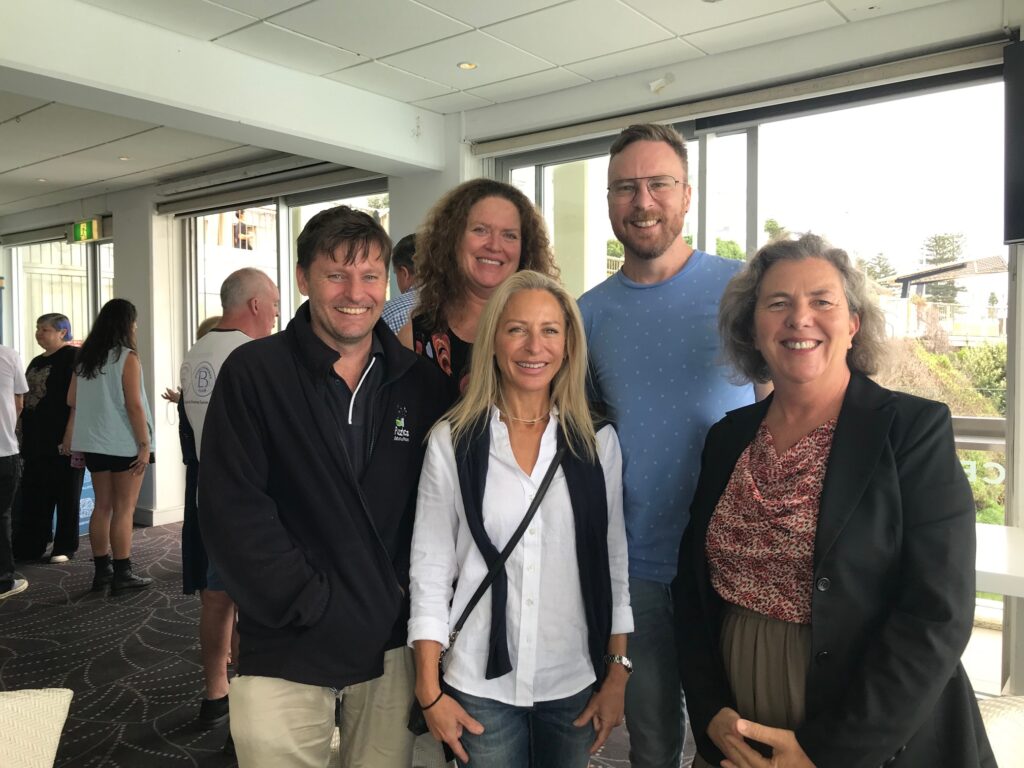 Litterarty Waste Art exhibition opening speech- 2022 Volvo Ocean Lovers Festival.
I'd like to acknowledge the Bidjigal and Gadigal people who are the traditional custodians of this very beautiful coastline; AND acknowledge the deep connection Aboriginal people have to country.
Thanks so much to the Ocean Lovers Festival for inviting me to speak and many thanks to the surf club and the Bondi Icebergs for hosting us.
I'm here to represent Blue World, which is a local Bondi organisation dedicated to ocean protection and ocean literacy. We've been inspired by the work of Valerie Taylor; who is a ground-breaking ocean conservationist and oceanographer.
With Valerie's support, I'm proud to say we recently launched the inaugural Valerie Taylor Ocean Protection Prize; This annual prize will run throughout the United Nations Decade of Ocean Science, and hopefully beyond. So it looks like we'll be working with the ocean lovers for many years to come!
As we all know, our coastal environments are under serious pressure. With this prize- we hope to inspire some ambitious and imaginative projects that will make a positive impact on our ocean's health at a local level.
So please spread the word that entries are now open!
There is a $10,000 prize for a project based in Sydney
And a $5000 prize for a project based within Waverley, Woollahra and Randwick. If any one wants more information please come and say hello!
Blue World is also thrilled to sponsor the Ocean Lovers' Litterarty Waste- Art competition for school students. And I have been absolutely honoured to be one of the judges this year, with Marina DeBris. In the judging we considered the artistic values of the work, the concepts and ocean literacy ideas. It quickly became clear that these students are deep thinkers!
An amazing array of artwork has been created! From giant jelly fish through to wearable art and mermaids tails. All of it made from beach rubbish and waste. I hope you visit the exhibition down at the surf club over the festival weekend
The students have used beauty and humour in their work that draws attention to- the detrimental effects of our single-use products on the ocean. And importantly their work also highlights their curiosity, their love and their commitment to our marine life and ocean.
I find it inspiring that our students can take responsibility and advocate for the ocean so easily. So, I say, lets fall in behind the kids! Let's follow good leadership where we find it, and all use our talents to reverse the cycle of decline in ocean health. In partnership, I hope we can work to keep the blue in our blue world.
Thanks every one and looking forward to the Ocean Lovers Lap tomorrow!
Merran Hughes- Bondi artist and prize organiser 22/4/2022
Prize Launch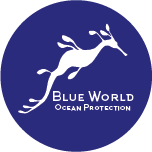 The inaugural prizes were launched at the Australian National Maritime Museum, at the Blue Solutions Summit event, by Anita Kolni, of the Volvo Ocean Lovers' Festival. Valerie Taylor attended the gala event and supported the launch. This was followed by a showing of the new documentary, Playing with Sharks, directed by Sally Aitken, which can currently be streamed on Disney Plus.
10 March 2022