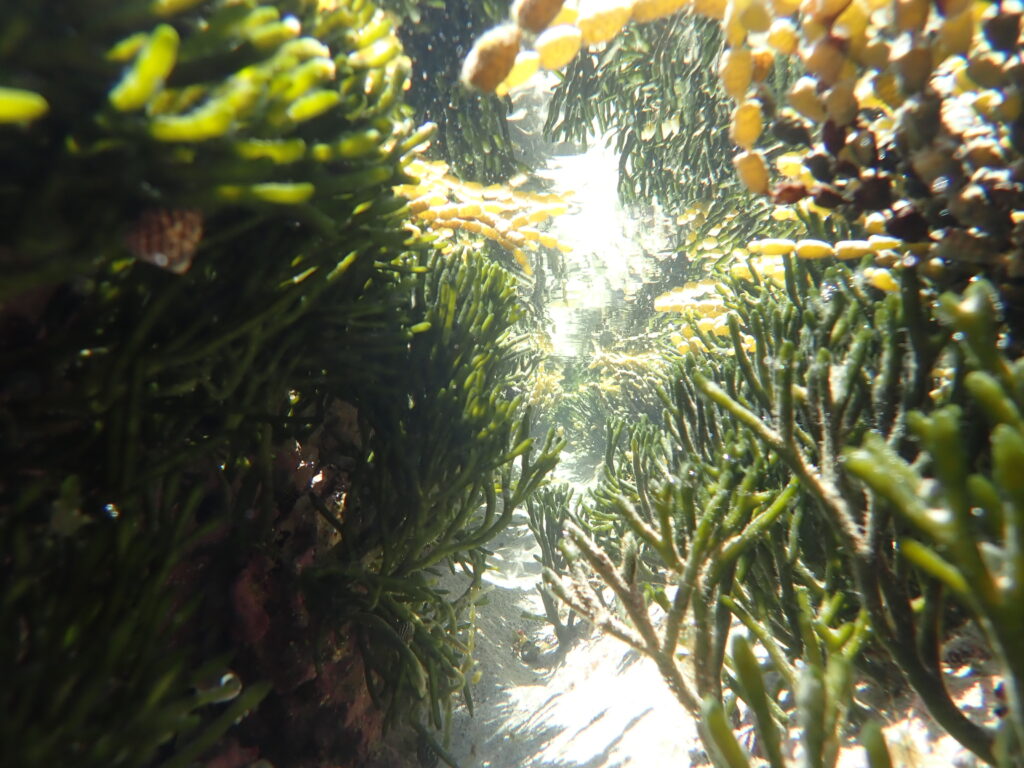 Save Parsley Bay! August 2023
We support the @saveparsleybay campaign! Sign their petition
We think the so-called 'Refresh Vaucluse and Diamond Bay Project"  is on the nose. Sydney Water plan to build a major sewage pumping station in the middle of Parsley Bay Park, next to the children's playground.  We understand the need for a pump, but why put it in a reserve with high ecological values and very difficult access? Sign the petition to stop this project and support a more appropriate location. These pumping stations are notorious for leaking and the original contractor has pulled out because of the potential consequences.
Senior marine scientists voice grave concerns about this development, not surprising considering it is the home of the endangered White's seahorse. Support @saveparsleybay QR to the petition!
Community concerns have been shared with Kellie Sloane and Allegra Spender August 2023 at Parsley Bay.
Parsley Bay is a gem tucked away in Sydney's East. A special place for a picnic and a snorkel. The bay has cuttlefish, pipefish, octopus and all sorts of wonderful marine life. The parklands have waterfalls and a gully, where Powerful Owls and Australian Water Dragons are often spotted. It's a great place to connect and learn about both wildlife and the diverse marine life of Sydney Harbour.
The Australian Museum are involved in research there, under the guidance of Dr Joseph DiBattista.
The aim of their research project is to increase biological records at Parsley Bay, Camp Cove, and Shark Beach in southern Sydney Harbour with underwater citizen science observations. Help them balance the books and be their "eyes in the water" by recording the amazing biodiversity that lives alongside us in southern Sydney Harbour! All it takes is getting into the water, snapping some photos, and uploading to iNaturalist. https://www.inaturalist.org/projects/marine-biodiversity-of-southern-sydney-harbour
Blue World was thrilled to be able to support this research. Get involved in the citizen science, via iNaturalist. How many fish, crabs, and nudibranchs can you see at Parsley Bay? You might not believe the diversity!
Parsley Bay and Surrounds Fishes
Fishes sighted at Parsley Bay and surrounds in southern Sydney Harbour
https://www.inaturalist.org/guides/16251
Parsley Bay and Surrounds Marine Invertebrates
Marine invertebrates sighted at Parsley Bay and surrounds in southern Sydney Harbour.
https://www.inaturalist.org/guides/16276
This information is supplemented with more than 20 years of personal observational data from local legend Rob Hitchen. Download iNaturalist on your device, free, and get involved counting counting dolphins, whales, fish, and every other marine animal and plant imaginable. Join the citizen science movement today! Many thanks to the Australian Museum, Joseph DiBattista, Parsley Bay Bush Care and Nicole McMahon.
Download an invertebrate guide (pdf)
Download a fish of southern Sydney guide (pdf)
Download a Powerful Owl activity